Submitted by

admin

on Sat, 03/23/2019 - 15:41
OAO Members, join us for the Spring Business Meeting on May 23, 2019, at the Westin Prince Hotel. 
Session: The Changing Role and Challenges of Regulation in Ontario in the 21st
​Guest Speaker: Irwin Fefergrad, CS., BA., BCL., LLB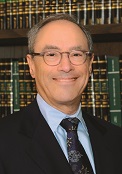 Irwin Fefergrad, CS., BA., BCL., LLB has the distinction of being the first lawyer in the history of the Law Society of Ontario to achieve a double specialty in Civil Litigation and in Health Law. He currently maintains his specialty in Health Law. In private practice for nearly 30 years, in 2000 he was appointed the Registrar of the Royal College of Dental Surgeons of Ontario.
Mr. Fefergrad also held the position of Executive Director of the Canadian Dental Regulatory Authorities Federation (CDRAF) and of the International Society of Dental Regulators, an organization addressing regulatory concerns on an international level.
In October 2015, Mr. Fefergrad was appointed as co-chair of the Transparency Working Group (TWG), created by the Human Health Resources Strategy Division of the Ministry of Health and Long-Term Care (MOHLTC), to facilitate the coordination and development of guidance for health regulatory colleges in the implementation of transparency and accountability initiatives.
Mr. Fefergrad is the Chair of the Advisory Group for Regulatory Excellence (AGRE) in Ontario.
He was appointed Assistant Professor (adjunct) at the University of Toronto, Faculty of Dentistry where he is the Course Director of the Ethics, Professionalism and Law program.